Mark your calendars for the next meeting of the Carroll County Business Alliance. We're a rapidly growing group! Meet new people! Introduce your business! Find out about co-operative advertising!
Where: The Elks Lodge at 530 Gorsuch Rd. in Westminster, MD
When: Thursday, September 26th at 12:30 pm to 2:00 pm
Lunch: You may order lunch if you like. Cost is $15.00 cash.
Non-category group – there are no fees to join – all are welcome.Two speakers at every meeting.
Last month our two speakers were:
Andrew Robinson, Esq Principle Offit Kurman Attorneys at Law 301-575-0321 https://www.offitkurman.com/
Deborah Kettler Financial Services Representative Mass Mutual of Greater Washington https://greaterwashington.massmutual.com/
240-888-3208
The speakers for our next meeting will be:
Colleen Kramer Beall with Janney Montgomery Scott, Inc.
Caryn Scher, Equity Mortgage Lending.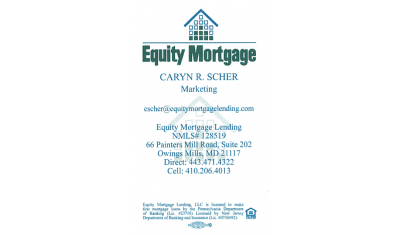 See you on the 26th!
Douglas Donaldson, Sr.